Juvederm Voluma
Juvéderm Voluma XC is among the latest FDA-approved hyaluronic acid fillers that has been specifically designed to achieve a long-lasting volumizing effect in the face area, particularly useful for cheek augmentation. Hyaluronic acid is a naturally present in our skin and its capability to absorb and retain water molecules is an important contributor to natural firmness and youthfulness of the skin. As we age, the amount of hyaluronic acid in our skins diminishes and manifests itself as lost volume.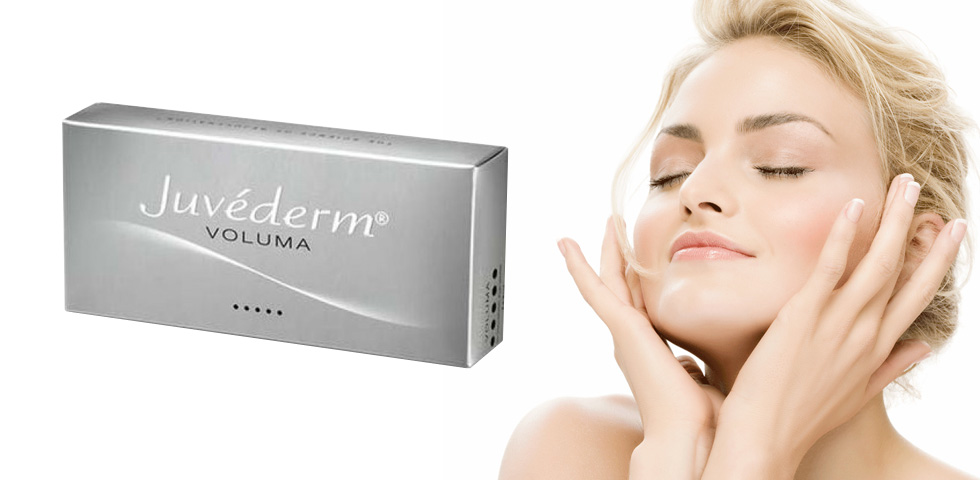 Injection of hyaluronic acid-based fillers by an experienced physician is an effective way of restoring the natural supply of hyaluronic acid in the skin and can when done skillfully, it can rejuvenate the face instantly and negate the effects of years of aging, while preserving the natural look.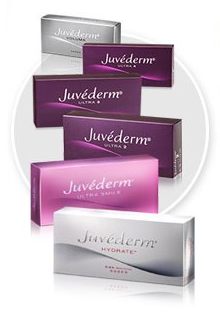 Several FDA-approved hyaluronic acid fillers including Juvederm, Perlane, Restylane, and Belotero Balance are available at Amoderm and can be used as part of our whole-face rejuvenation or "liquid facelift" treatments. All these fillers are highly effective, but they each offer specific characteristics in terms of their consistency and texture which distinguish them and make each filler more appropriate for specific conditions, indication and treatments.
What Makes Juvederm Voluma Different?
Juvederm Voluma is also a hyaluronic acid filler, but it has a number of special characteristics that make it unique. Most other hyaluronic acid fillers are considered "dermal fillers" meaning that they are more appropriate for injection into the dermal layer of the skin, and they are most effective in relieving lines and smoothing out wrinkles and folds alongside with adding volume. Juvederm Voluma is intended for deeper injection, into the subdermal area of the skin, and as such, Juvederm Voluma is most effective for adding volume and volumizing the skin (and that is why it is called Juvederm Voluma)
Another unique characteristic of Juvederm Voluma is that its hyaluronic acid molecules are highly cross-linked. During the production of dermal fillers, hyaluronic acid molecules are processed and cross-linked under controlled conditions to achieve the desired level of thickness and stability. The hyaluronic acid molecules in Juvederm Voluma undergo special cross-linking that results in exceptional stability and resilience against degradation and breaking down in the body and its characteristics texture. As a result, Juvederm Voluma is a very long-lasting filler that can provide a marked volumizing effect and a naturally-looking subtle lift. Clinical studies have shown that Juvederm Voluma can last as long as 2 years which is significantly longer than other hyaluronic acid dermal fillers. Finally, Juvederm Voluma is designed in a way to absorb relatively less amount of water, and hence the undesirable swelling following the injection is minimized.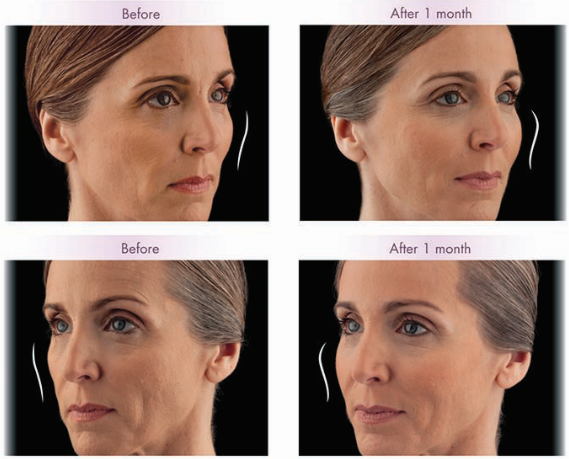 Juvederm Voluma acts effectively to restore facial volume and treat and adjust the facial features such as cheeks and cheekbones that become hollow or appear dropped as a result of aging or rapid changes in weight. Right after the injection, patients will often enjoy rounder and fuller facial contours – fuller and youthful cheeks, firmer and higher cheekbones, and smoother softer jawlines – which contribute to a balanced, softer and youthful look. What's more, the treatment effects of Juvederm Volume can last for up to 2 years!
Call us today to schedule your FREE consultation and discover what Juvederm Voluma can do for you as part of our Whole Face Rejuvenation Treatments. FDA-approved for adding volume and cheek augmentation, Juvederm Voluma is a new, revolutionary filler that can achieve long-lasting volumizing effects and take away the effect of years of aging in minutes when injected skillfully!
Juvéderm Voluma XC Highlights:
The only FDA-approved filler to instantly volumize cheek area and restore its natural lift
Restores lost facial volume
Long-lasting volumizing effect, up to 2 years!
Natural-looking results
Minimal swelling and no down-time; Quick return to normal activities
Safe and effective. Side effects are usually moderate and they resolve within a few weeks, and they may include local reactions at site of injection such as swelling, tenderness, lumps, redness, discoloration, bruising and itching.

How Is the Treatment with Juvederm Voluma?
At Amoderm, all cosmetic injections are performed by experienced, licensed physician following complimentary comprehensive consultation. Amoderm physicians are specialized in whole-face rejuvenation and they use a combination of cosmetic treatments within an individualized and customized treatment plan tailored to specific needs of the individual patient.
Before treatment, you doctor will review your health status and any medication you might be taking. Particular attention should be given to medications (and supplements) that could affect clotting and coagulation.
Your Amoderm doctor performs the Juvederm Voluma injections using fine needles at carefully selected areas of the face. The doctor will further massage and shape the injected filler to achieve an optimal distribution and even spread of the filler under the skin for most natural-looking results. The patient is often given ice packs to apply at the treatment sites following injections to minimize swelling and bruising. The procedure is usually completed in no more than 30 minutes with minimal discomfort.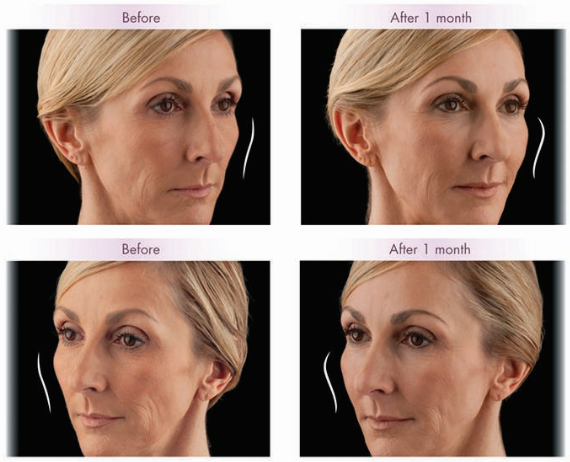 The results are typically visible immediately after just one treatment session, and they tend to last longer compared with other hyaluronic acid filler. However, the fillers are ultimately broken down by the body and subsequent treatments may be needed to maintain the youthful and rejuvenated look.
Most of the swelling and redness (if any) at areas of treatment most often resolve within a few hours or days. Bruising may continue for a longer period and the treated area may feel numb or lumpy. Since the injected filler can still move and spread to adjacent areas following injection, patients should be especially careful during the 2-3 days following the treatment and try to avoid applying pressure on the treated areas (e.g. sleeping on the area). Other useful tips include minimizing smoking (remember that if you want healthy, youthful skin and body, you shouldn't really be smoking anytime at all!) and sleeping on back.
Call Amoderm, the number one cosmetic medical center in Orange County to explore the new frontiers and possibilities in advanced antiaging and rejuvenation treatments. Amoderm in Irvine is your one-stop clinic for healthy skin and rejuvenated look!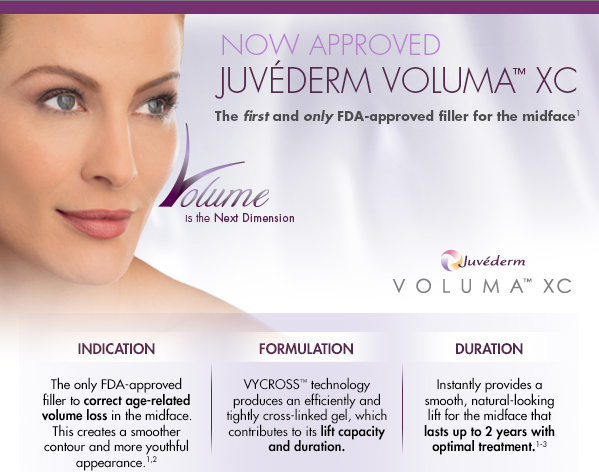 Real Results at Amoderm Cosmetic and Wellness Medical Center with Juvederm Voluma Treatment