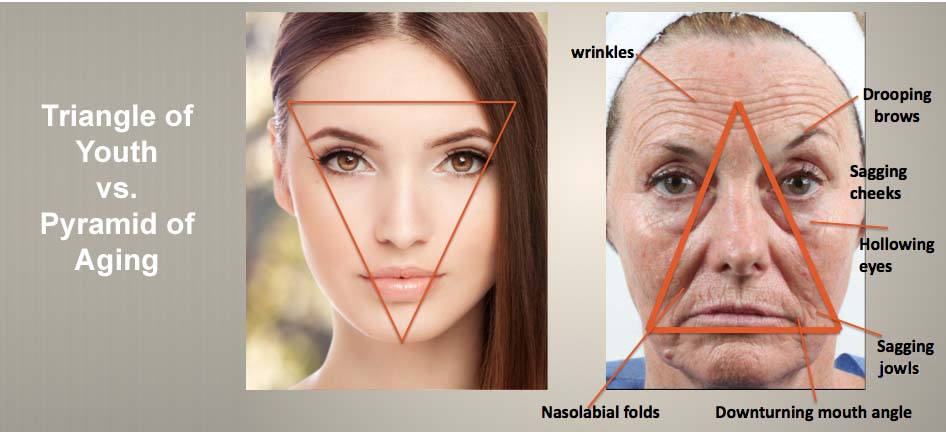 At Amoderm, we provide clinically-proven treatments for many cosmetic and skin problems. We believe that in cosmetic and anti-aging medicine, there is no "one-size fit all" and every single patient requires and deserves individual attention. We offer a complimentary consultation to review your specific conditions and provide treatments customized to your needs. Here are some of the common skin conditions and concerns that we treat:
Around the Eyes: Droopy Eyelids, Dark Circles, Under-eye Bags, Hallowed Under-eyes, Sagging Eyelids, Inadequate Eyelashes
Around the Cheeks: Hollow Cheeks, Sagging Cheeks
Around the Nose: Bumpy Nose, Low Nose Bridge, Lifting Tip of Nose, Bunny Lines
Around the Mouth: Droopy Mouth Corners, Thin Lips, Smoker's Lines, Laugh Lines (Nasolabial Folds)
On the Chest: Sun Damage, Chest wrinkles, Chest Brown Spots
Wrinkles, Folds and Lines: Crow's Feet, Worry Lines, Frown Lines, Marionette Lines, Smoker's Lines, Naso-Labial Folds, Neck Lines (Platisma Bands)
Acne
Acne Scar
Broken Capillaries and Veins
Dark Heads
Ear Lobe Shrinkage
Excessive Sweating
Face Aging
Hallowed Temples
Ingrown Hair
Loose and Saggy Skin
Melasma
Neck Aging
Rosacea
Scars
Skin Discoloration
Skin Dullness
Skin Tags
Small Chin
Square Jaw
Sun Spots
Unwanted Hair
Visible Veins
Weight Issues
Remember, aging is a lengthy and complex process, but thanks to the advancements in medicine, there often are many non-surgical treatment options available to slow-down and reverse the aging and its effect on your look. Contact us today to schedule your complimentary consultation to learn about all these exciting options!