With tens of thousands of laser hair reduction treatments provided and thousands of patients seeing great results, Amoderm is your ultimate destination for laser hair removal in Orange County! At Amoderm, we treat virtually all areas of the body with advanced FDA-approved lasers in the most professional and discrete manner and in a friendly, inviting and relaxing environment. We listen to you and try our best to ensure your satisfaction!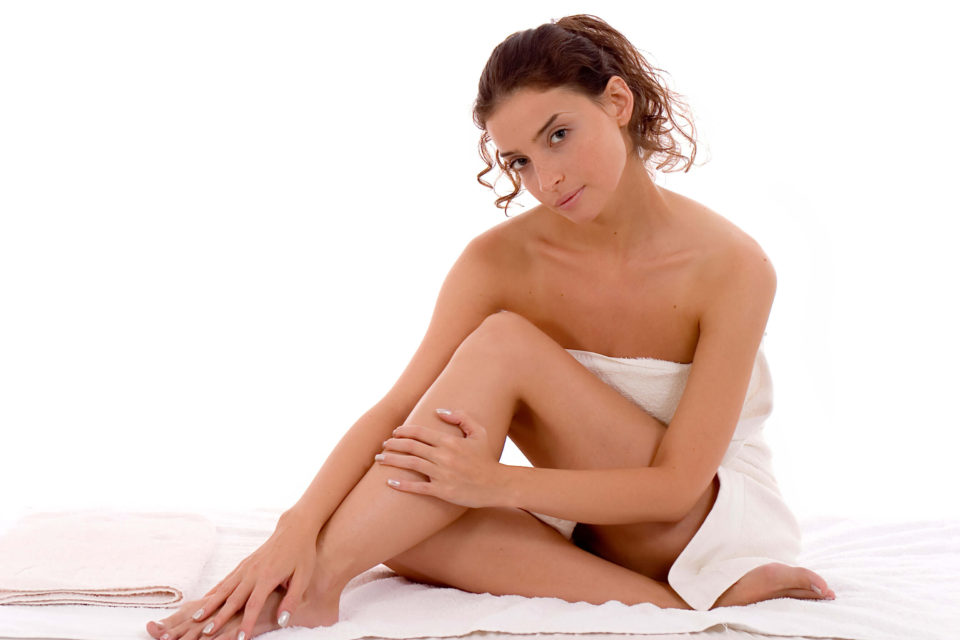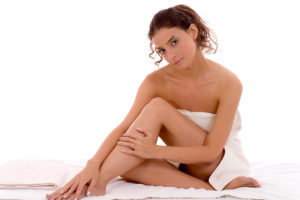 Laser hair removal is a long-term solution for those concerned about unwanted hair. During the procedure, a finely calibrated laser targets melanin (a dark pigment) in the hair follicles, superheating the follicle until it is destroyed. The laser operates on a very specific wavelength, so that is can sufficiently damage the hair follicle without affecting the surrounding tissue.
The energy of the laser beam, the duration of the pulse, and several other aspects of the treatment should be professionally determined and finely tuned while paying attention to the client's individual complexion and skin tone. This will ensure that the right amount of laser is delivered to the hair follicles to remove the unwanted hairs effectively and safely, without causing burns and damaging the skin and the surrounding tissues.
What makes laser hair removal treatments at Amoderm even more special is the high level of experience, individualized treatment settings, meticulous training and great attention to details. At Amoderm, all laser hair removal treatments are provided by our experienced Registered Nurses under the direct supervision of a licensed physician, using FDA-cleared advanced medical lasers, emitting YAG laser beams which are specifically absorbed by the melanin pigments in the hair and skin, eliminating hair follicles. While people with darker hair and lighter skin will typically see better results and individual results may vary, lasers used at Amoderm are effective in almost all skin types and most patients can expect to see great results. This makes Amoderm the top provider of laser hair removal treatments in sunny California where most people have some levels of tan regardless of their natural skin tone. Our laser hair removal treatments are among the most effective and safest treatments, as testified by our past and current patients!
Dr. Elham Jafari and the Registered Nurses at Amoderm are highly experienced in laser hair reduction, laser vein removal, microlaser peel, and other advanced laser treatments. For this reason, laser hair removal reviews by Amoderm clients consistently underscore the safety and effectiveness of this procedure.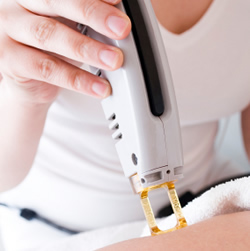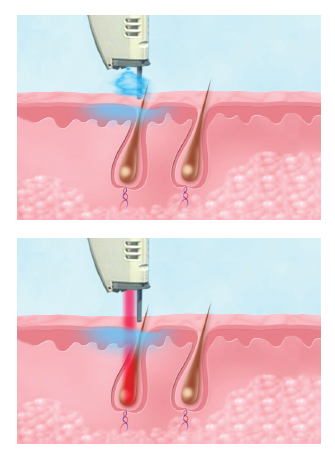 Laser hair removal is relatively painless, especially compared to the hassle and discomfort of waxing, plucking, or electrolysis. For more sensitive areas, Amoderm offers numbing cream that will significantly reduce any potential discomfort of the treatment without reducing its efficiency.
Experienced Amoderm clinicians will tactically use state-of-the-art lasers to remove and reduce unwanted hair on almost anybody parts for men and women (including face, arms, underarms, legs, chest, breast area, abdomen, shoulders, back, and bikini area). Additionally, sophisticated laser machines used in Amoderm are unique in being effective on most skin types, even darker complexions which are more difficult to treat with most other lasers. The laser removal treatments are performed discreetly and privately in a relaxing and professional clinic by experienced, licensed medical professionals. You will receive adequate consultation and instructions on how to prepare for the treatments to make sure your hair removal treatments are comfortable and most effective (you can even see before and after pictures).
Contact our friendly and knowledgeable staff today to have your questions and concerns answered regarding laser hair removal.
Real Results at Amoderm Cosmetic and Wellness Medical Center with Laser Hair Removal Treatment