There are many reasons patients might want to consider a nose job: dropped or deviated tip of nose, bump on nose, nose hump, or flat, wide or deviated nose bridge. For years, the only option available to the patients to treat these common nose problems was nose surgery or rhinoplasty. Now there is another option: Non-surgical Nose Job.

Non-surgical nose job is also known as injection rhinoplasty, liquid rhinoplasty or five-minute nose job. During this procedure, your Amoderm physician skillfully injects dermal fillers in various areas of the nose to correct many of the common problems such as tip deviation, nose deviation, humps, bumps and flat or side nasal bridge. For example, the appearance of a hump on the nose can be significantly reduced and made less prominent by injection of fillers above and below it. A dropped or deviated tip of the nose can be corrected or pulled upward by injecting fillers in upper areas of the nose and generating lift. For patients with flat or wide nose bridge, filler injection can be used to reconstruct the nose bridge and created a narrowed and better-defined nose bridge. An experienced physician can effectively reshape and sculpt a patient's nose just like an artist with a few syringes of fillers.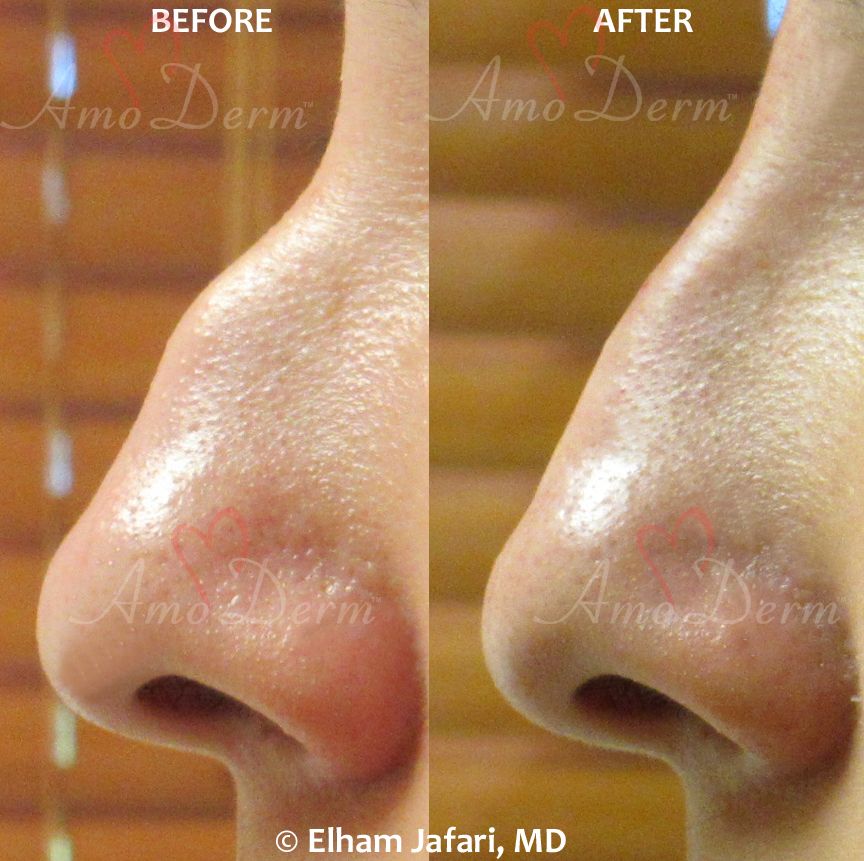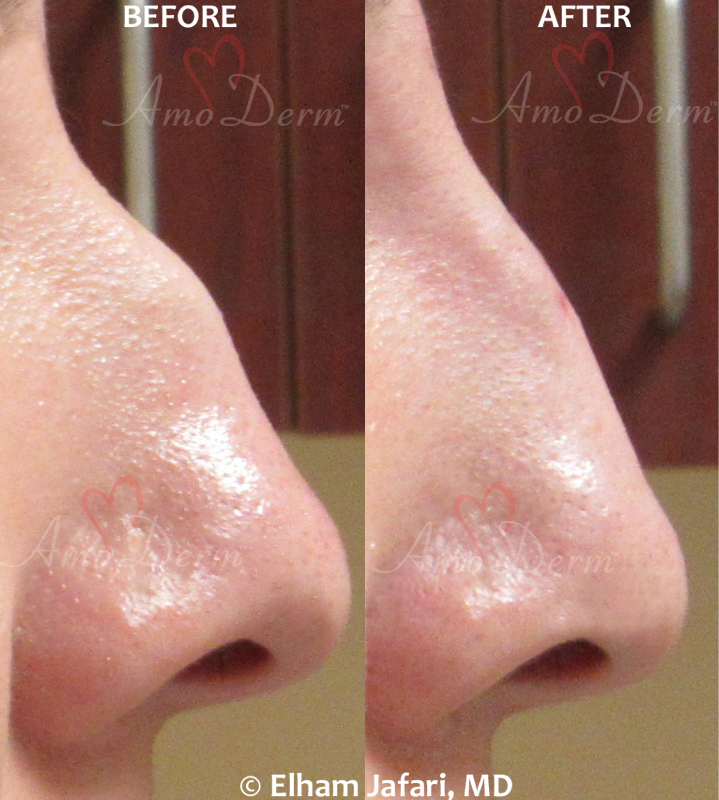 Non-surgical nose job or rhinoplasty can be done with a variety of dermal fillers, such as Juvederm Voluma, Juvederm Ultra Plus or Bellafill. Unlike surgical rhinoplasty, the injection rhinoplasty is associated with minimal to no pain and discomfort and there is no downtime.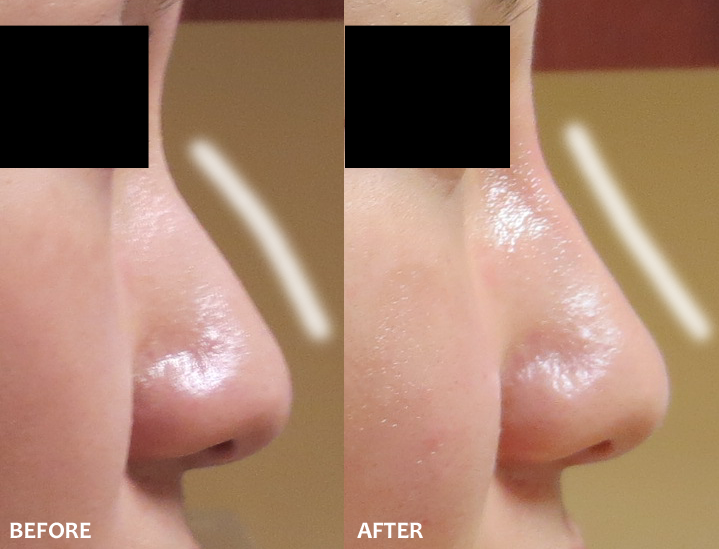 It is important to remember that some patients might not be candidates for a non-surgical nose job and certain problems of the nose and some deformities still requires surgery. That is why we invite patients interested in non-surgical nose job or rhinoplasty to schedule a complimentary initial consultation to discuss this treatment and see if they are candidates.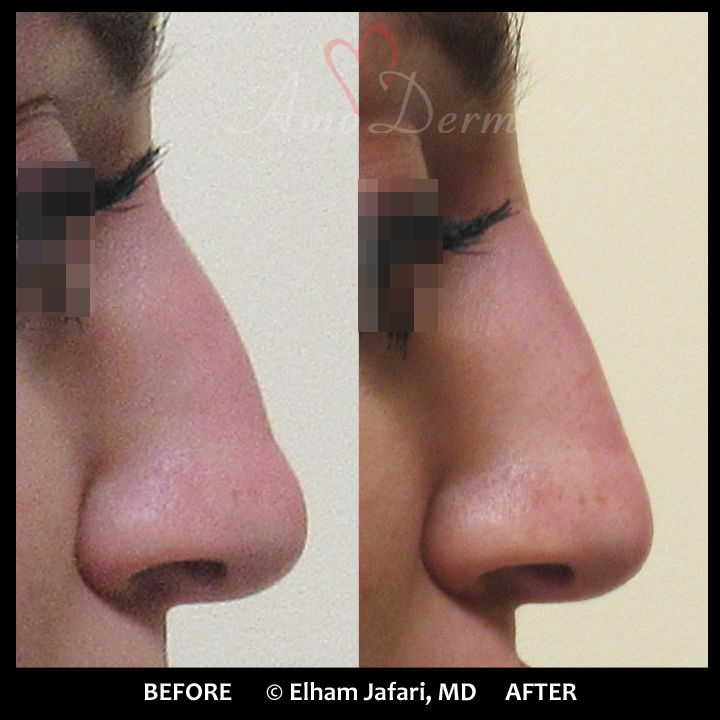 Real Results at Amoderm Cosmetic and Wellness Medical Center with Non-surgical Nose Job Treatment