Dr. Jafari answering questions about COVID Vaccine and fillers
Should you defer COVID vaccination if you have received dermal fillers? What is the risk of filler swelling following vaccination? See Dr. Jafari answering these commonly asked questions! At Amoderm, the safety of our patients and staff is our top priority. We have implemented various measures to protect our patients and team members during the pandemic - from universal mask/face covering to physical distancing, gloves for all, temperature checks and COVID-19 screening, intensive sanitation protocols, air purifiers/sanitizers with germicidal UVC, physical barriers and sneeze shields and last but not least, vaccinating staff against COVID. We strive to provide a safe and worry-free environment for our patients!
Safety Measures at Amoderm to Help Prevent COVID-19/Novel Coronavirus
At Amoderm, the well-being of our patients, families, and staff is our top priority. Here is a summary of the steps we take to protect the safety of our patients and our team members: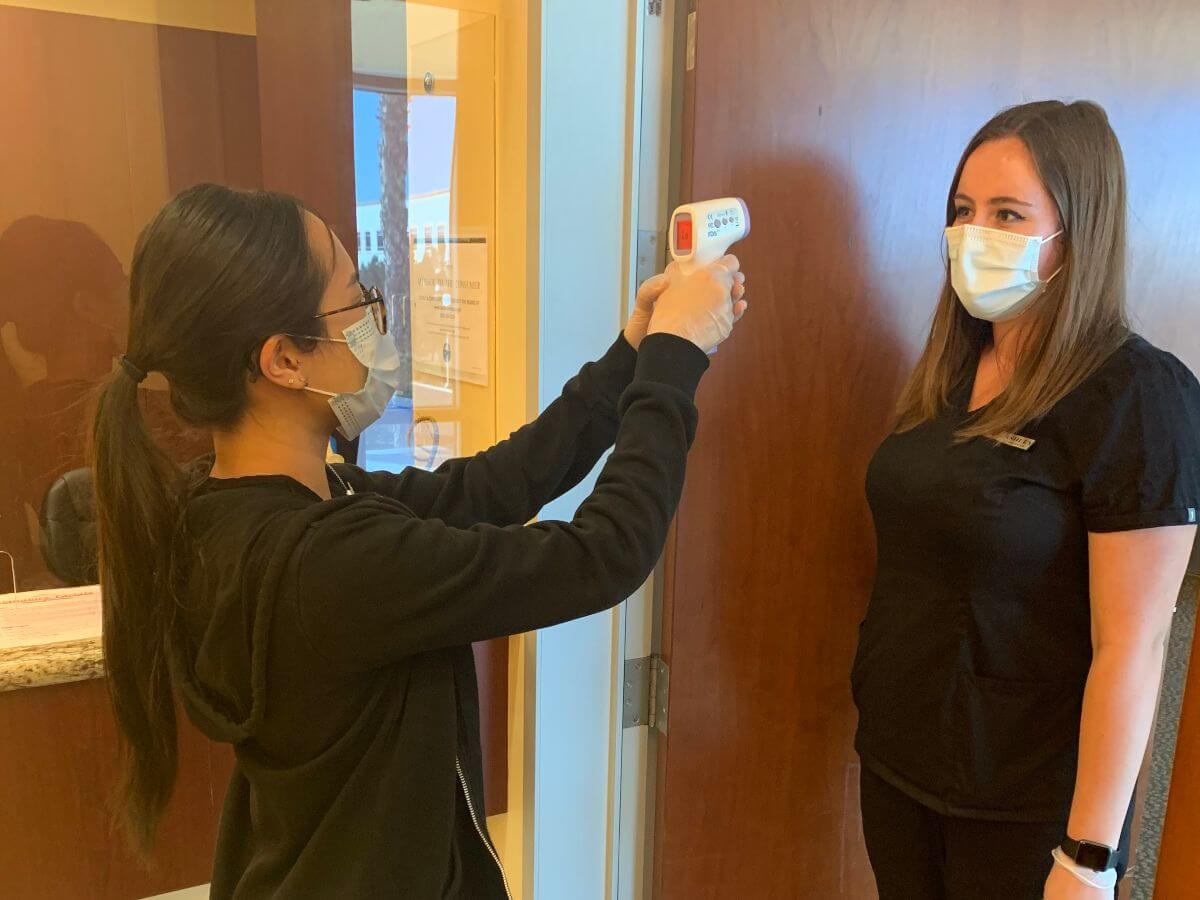 Temperature Checks & COVID-19 Screening
The temperature of all team members and patients is being checked when entering the clinic. All team members are trained to self-monitor and be vigilant on any signs or symptoms suggestive of COVID19 and to do not come to work if any suspicious symptoms are noted. We are also conducting COVID19 symptom screening for all patients during the appointment reminder calls/emails and upon entering the clinic and rescheduling all patients who might have symptoms.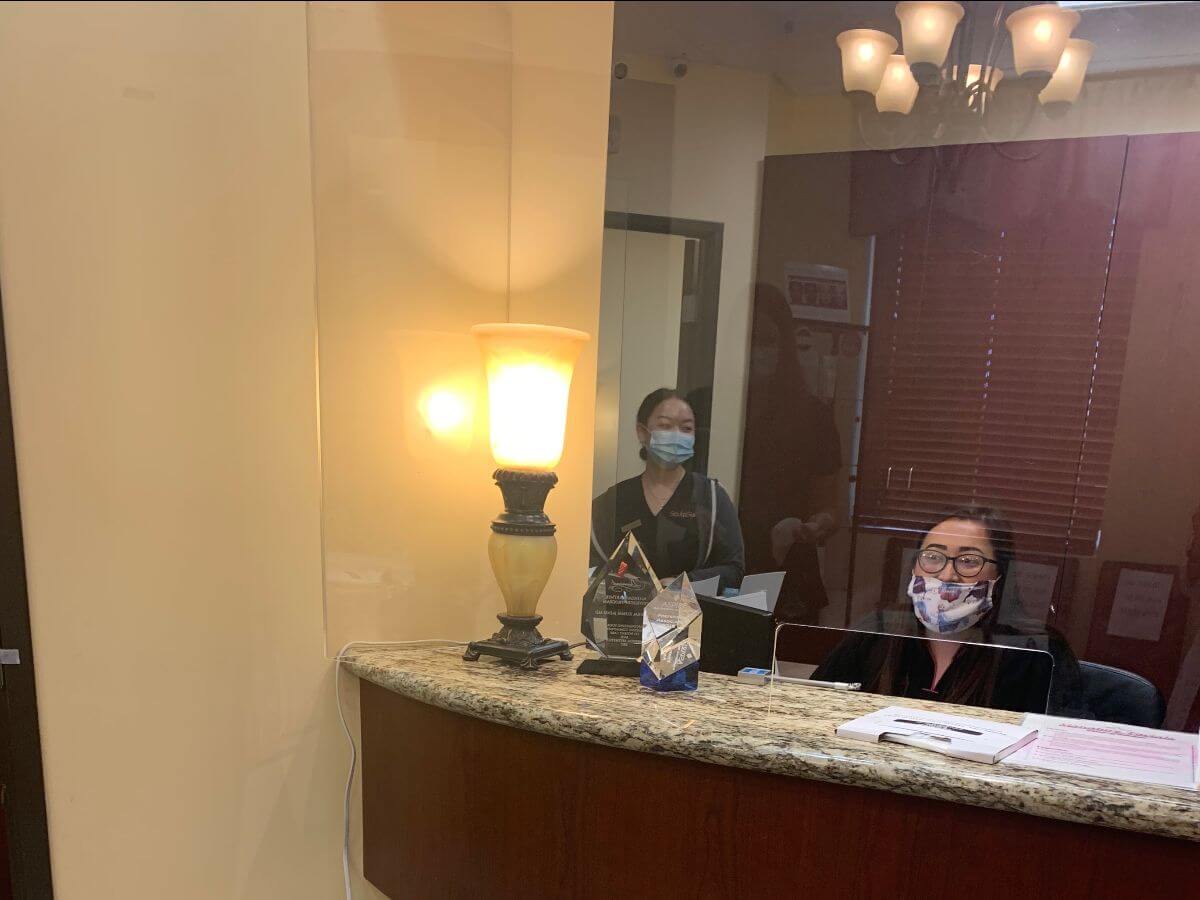 Physical Barriers & Sneeze Shields
We have installed sneeze shields at the reception station and check-out counter to prevent and minimize the spread of droplets.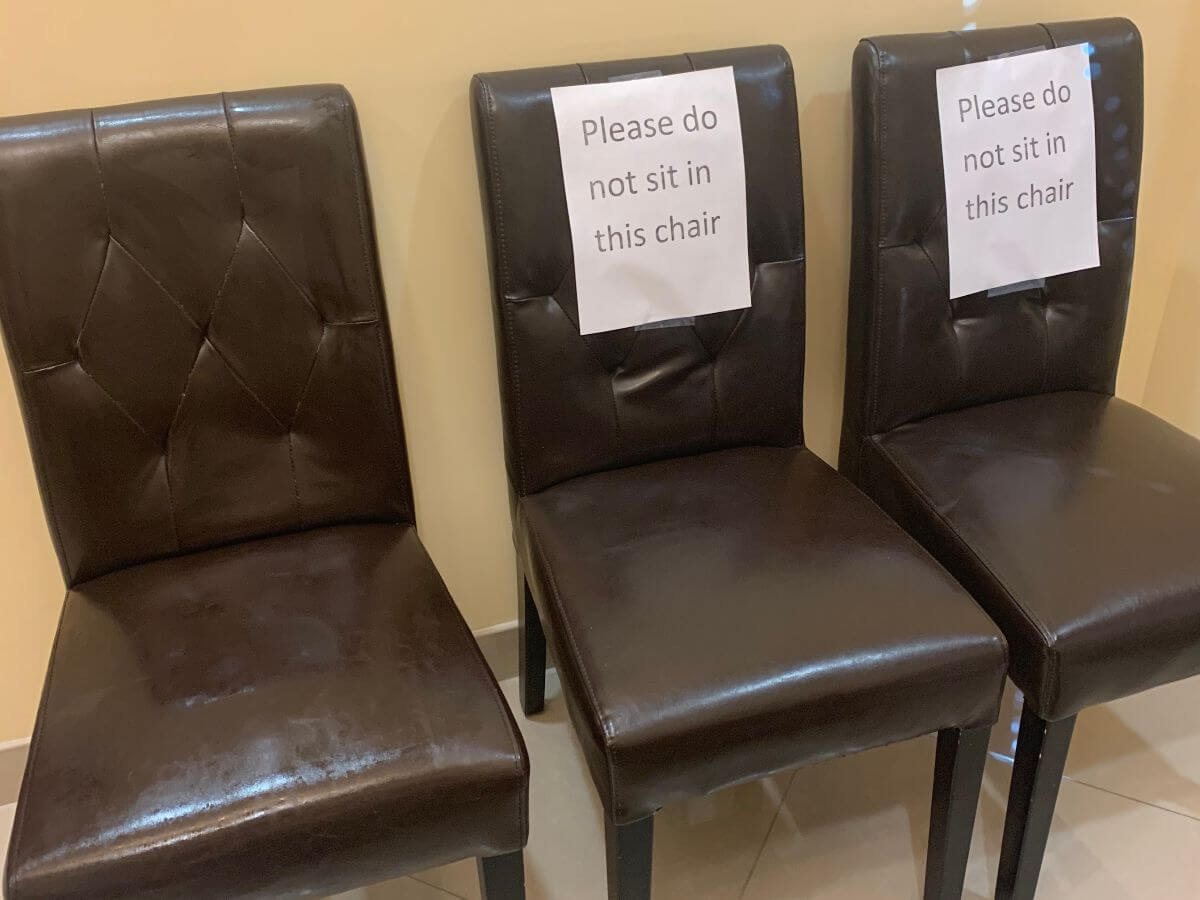 Physical/Social Distancing
We have implemented various social/physical distancing measures, including strategies to limit the number of patients in the clinic and moving the patients to individual treatment rooms as soon as possible. We are advising all patients to avoid bringing companions as much as possible.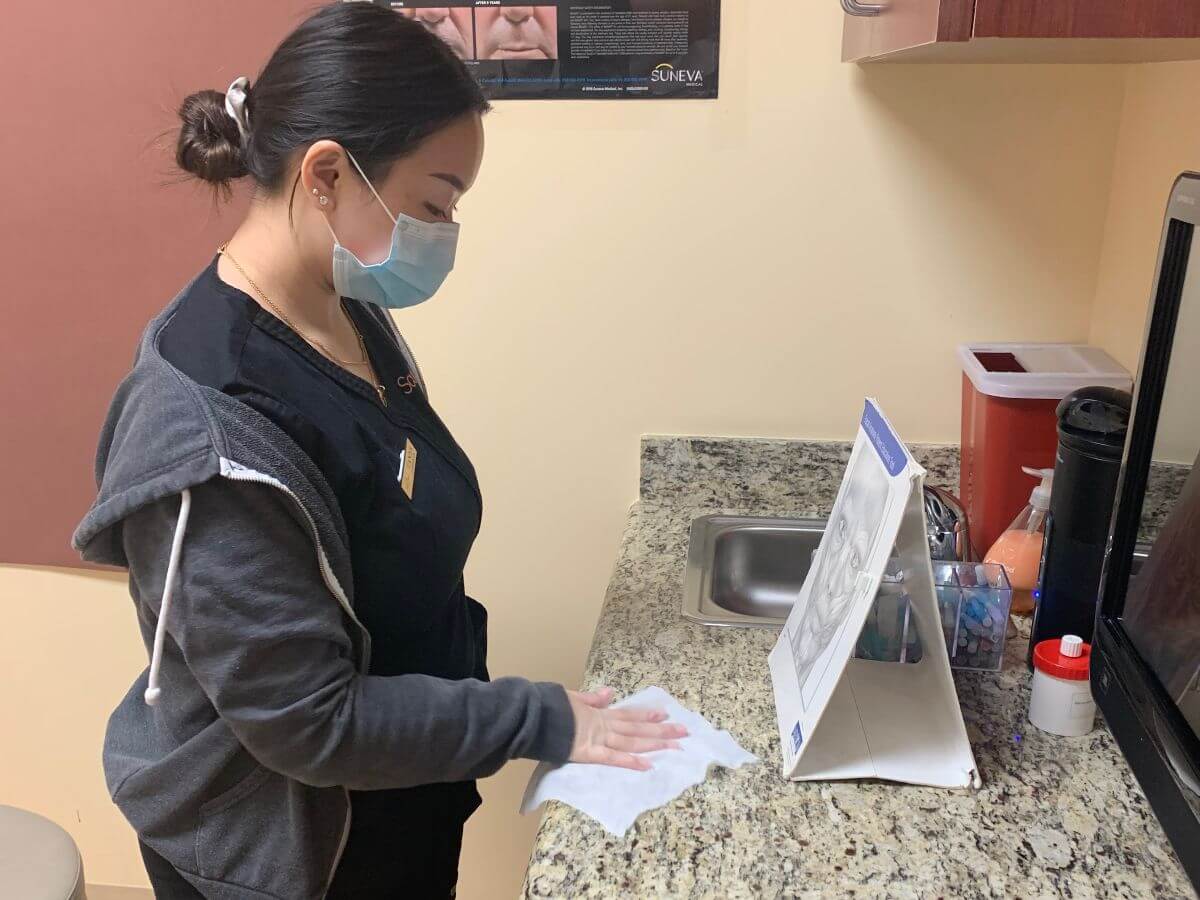 Extensive & Frequent Sanitation & Wiping
We have implemented an intensive sanitation protocol. All surfaces, door handles and devices at the clinic are frequently wiped using hospital-grade EPA-listed sanitizers. Each treatment room is wiped and left empty after a patient leaves before a new patients is roomed. Gloves and hand sanitizers are provided to all patients.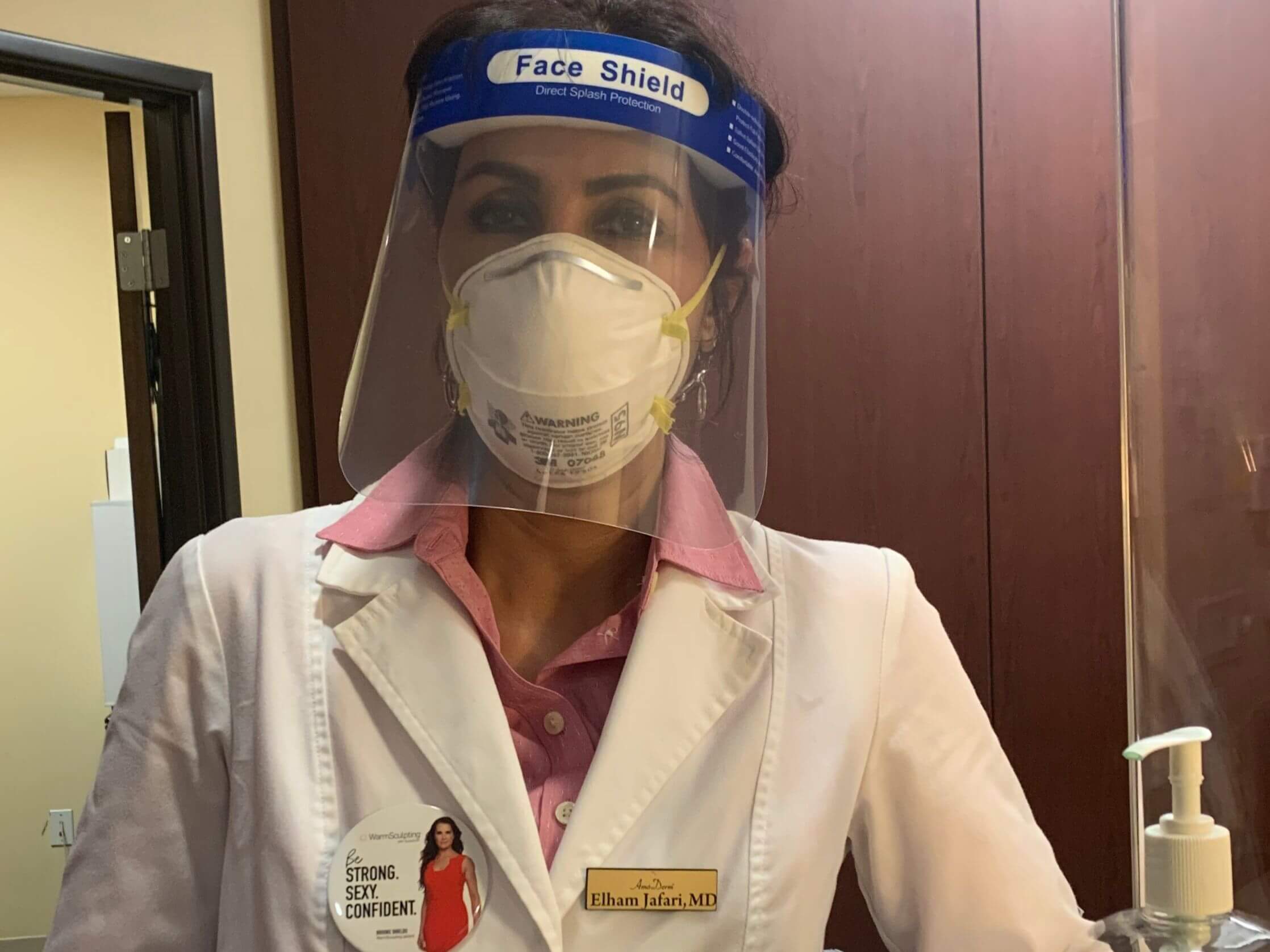 Universal Face Covering, Gloves & PPE
We have implemented a universal mask/face covering policy. All team members are required to wear masks while at work. We also request all patients to wear masks or face covering upon entering our clinic. Masks will be provided to all patients who do not have one. We are also providing gloves to all. For example, when a patient is given a tablet to review and sign a consent, they will be provided with disposable gloves. All our clinicians and providers will also be wearing medical-grade mask and other personal protective equipment.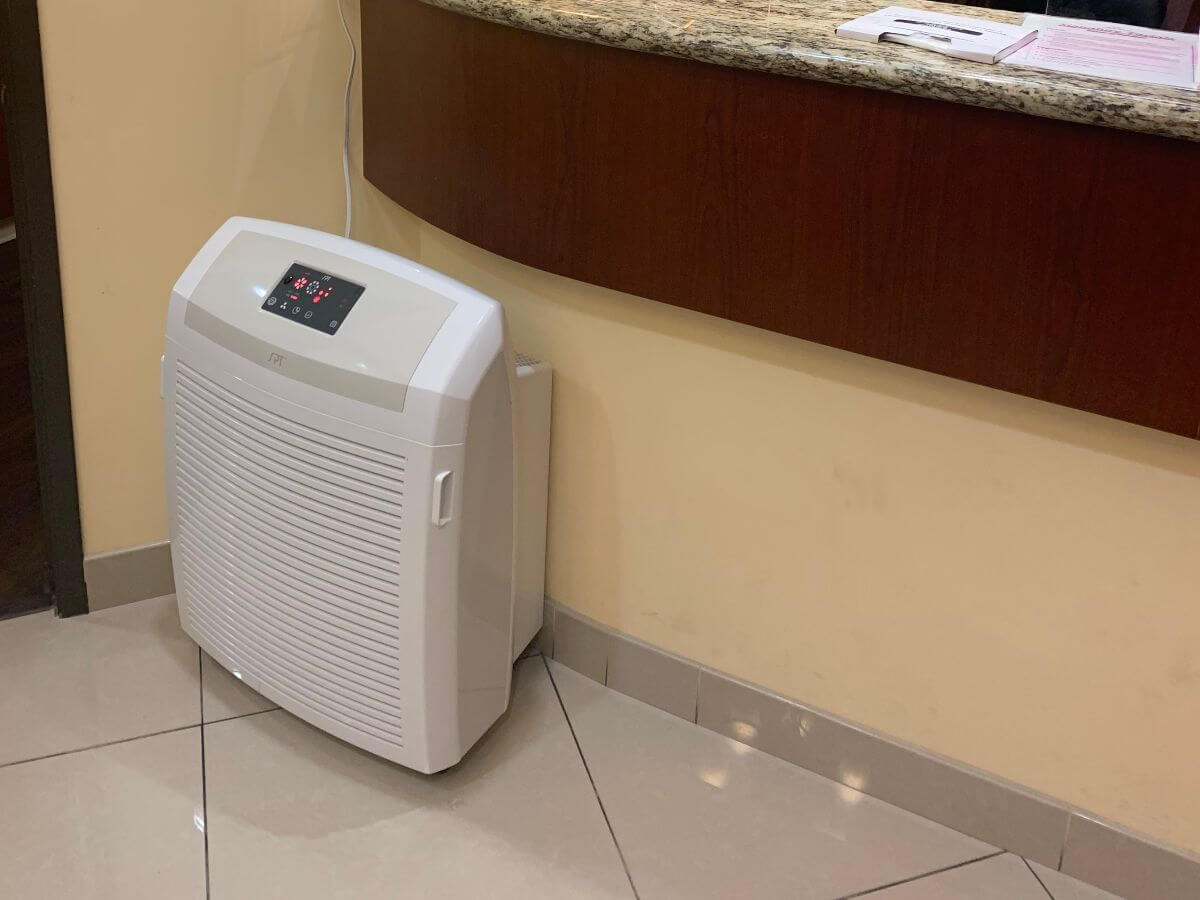 Air Purifiers and Sanitizers
We have installed air purifiers with True HEPA filters and UV-C air sanitizers to continuously filter the air in the clinic and remove and inactivate pollutants and germs.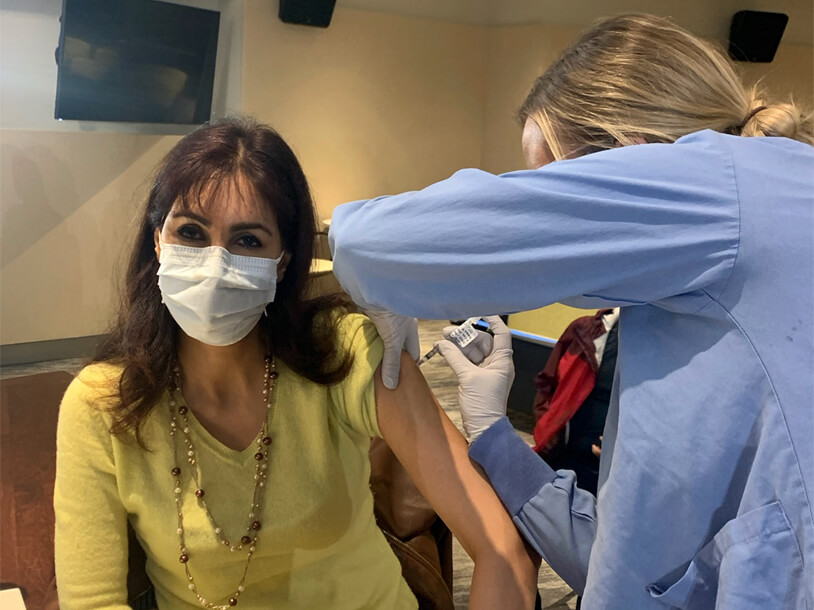 As a front-line healthcare provider and to help prevent the spread of infection and protect our patients, our medical director, Dr. Jafari has been vaccinated against COVID-19. We are working to get other staff vaccinated against COVID-19 as well.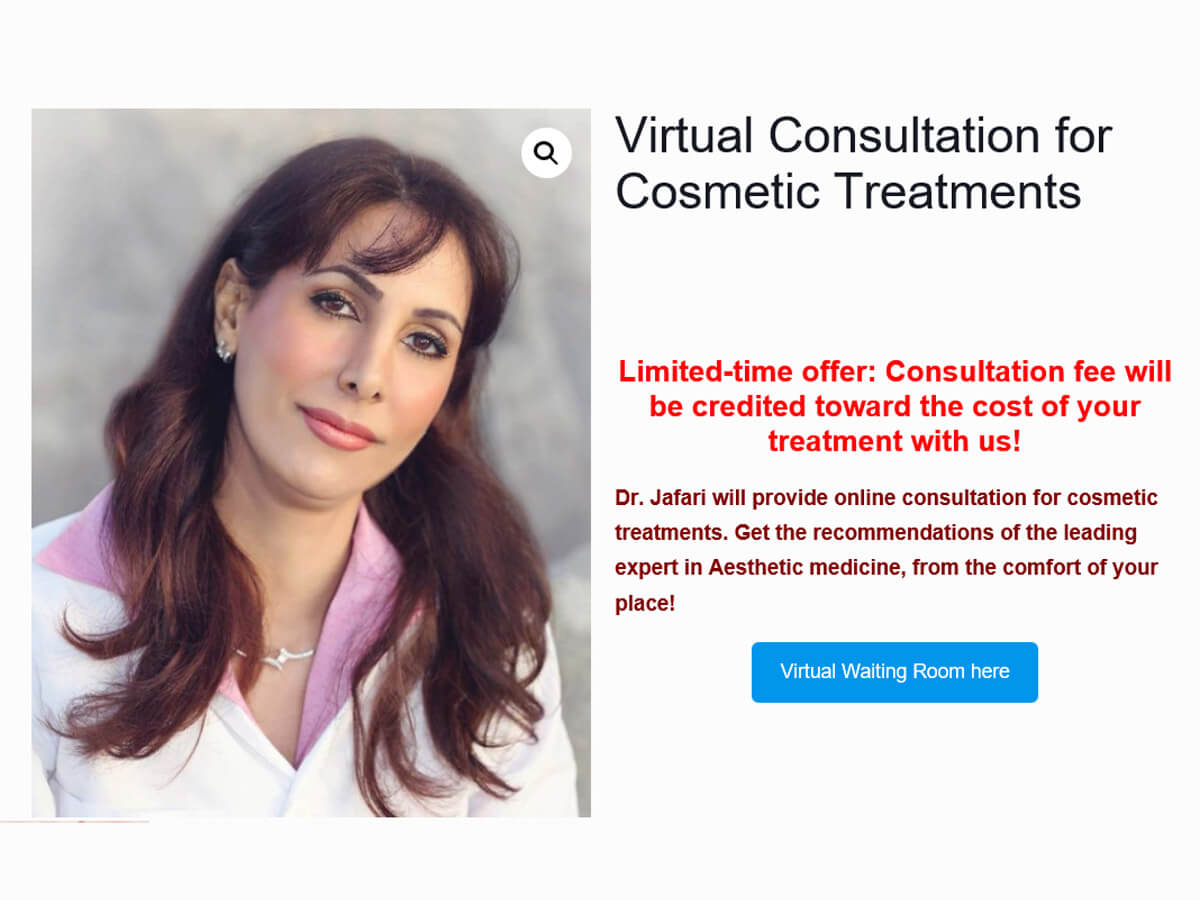 We are offering virtual consultations for patients who prefer to do a consultation from the comfort of their own place:
Virtual Consultation with Dr. Jafari for injectables ($100 consult fee, credited toward the cost of the treatment)
Virtual Consultations for laser treatments, body contouring, fat reduction and other general skin treatments (Complimentary)
Visit our Virtual Consultation page for more information.