Microneedling Special Offers
Get 1 Microneedling treatment on face for $199 (Regularly $249) – Add neck area for $50 extra*
Get 1 Microneedling with PRP on face for $449 (Regularly $699) – Add neck area for $100 extra*
Microneedling is an effective rejuvenating and antiaging treatment for all skin types and it is great for reducing lines, wrinkles and scars (such as acne scar) on face, neck and décolletage. During this procedure, an automated device with single-use vibrating small needles is used to penetrate the superficial layers of the skin, triggering healing process and activating a flurry of growth factors that stimulate new collagen and elastin in the skin. During the procedure, a hyaluronic acid serum is applied on the skin to facilitate the treatment and increase the absorption. When performed skillfully by your experienced nurses, it can contribute greatly to restoring the youthful appearance of the skin and help with the following:
Reducing wrinkles and fine lines
General skin rejuvenation and anti-aging
Skin tightening
Improving skin texture and pore size
Reducing surgical scars
Reducing acne scars
More effective topical application and delivery of skin care products
Additionally, the microneedling procedure can be combined with Platelet-rich Plasma (PRP). PRP is a platelet-enriched plasma fraction of blood that is prepared at our clinic specifically for each patient using their own blood with sterile blood collection and processing methods. The PRP is activated to allow the platelets to release their growth factors and it is applied to your skin during the microneedling procedure to maximize its absorption by your skin. Combing PRP with microneedling is a great way of giving your skin the extra boost to further stimulate collagen and help with skin rejuvenation.
*) Terms & Conditions: Please note that this offer cannot be combined with any other offers, promotions, certificates or coupons and it is only valid for purchases made from now until the end of September 2018. The treatments must be done within 6 months of purchase date. Limit 3 treatments per patient. PRP preparation requires drawing a small amount of patient's blood. In rare cases when blood draw is not successful despite our attempts, regular Microneedling with Hyaluronic acid serum will be performed and the $250 price difference of regular microneedling and microneedling with PRP will be credited back to the patient. Offer cannot be applied toward prior purchases or prior price quotes. Appointments are required and are subject to availability. 48-hour cancellation/rescheduling notice required to avoid $50 penalty. Individual results may vary and no specific results can be guaranteed. Offer subject to termination without prior notice. No cash value.
---
$50 Rebate On Xeomin Injections
(Comparable to Botox, Minimum 20 units )
For a limited time, we are offering a $50 manufacturer rebate on Xeomin injections (minimum 20 units required). Xeomin is a recently FDA-approved neuromodulator that works very similarly to Botox. See here for more info.
The $50 rebate is through the manufacturer in form of a gift card. Limited quantity is available and the program is subject to end without prior notice. Offer does not apply to prior purchases. Amoderm is not responsible for lost or rejected rebates. Xeomin is currently $10/unit (price subject to change). Please refer to the program info for all the terms & conditions. Individual results may vary.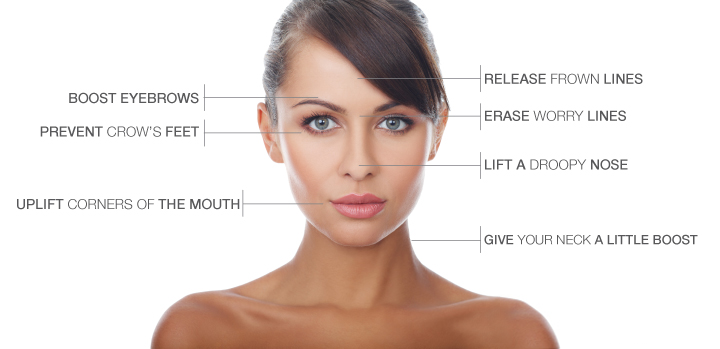 ---
Save More with Amoderm Club Membership!
At Amoderm, we offer membership programs for some of our most popular treatments. The programs come with 12-month or 6-month commitment and provide 1 treatment per month for the duration of the membership.
Please note that these prices are currently valid for 2018 and are subject to change. Please inquire from our office for membership details and other important terms and conditions.