Patient Testimony after 4D Under Eye Lift™ as part of a non-surgical facelift (Liquid Facelift)
Injection of dermal fillers in the cheeks and under the eyes performed by experienced MD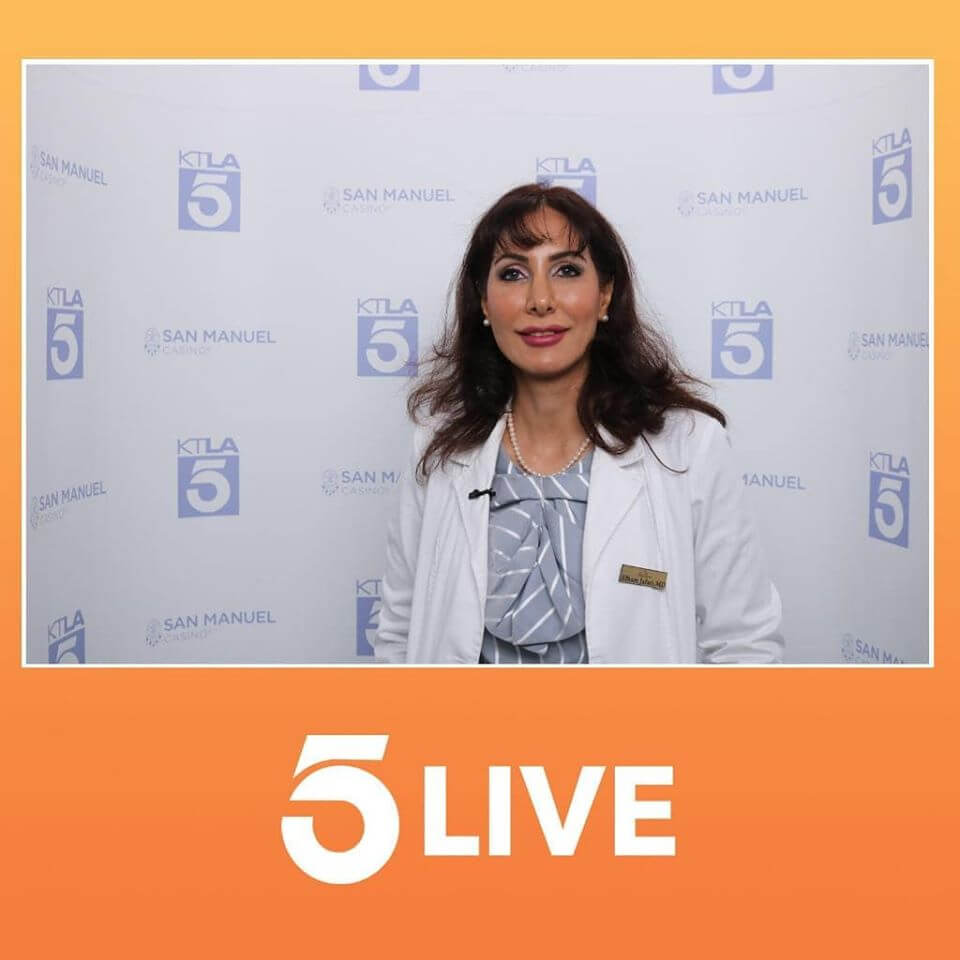 Dr. Jafari was featured live today on KTLA
Dr. Jafari was featured live today on KTLA and she performed 4D Under Eye Lift procedure and discussed Liquid Facelift and other related procedures to restore rejuvenated look with natural results. Stay tuned for the full segment to be published here soon!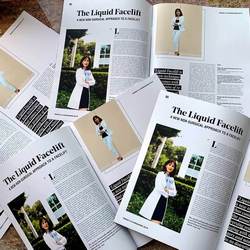 Meet Dr. Elham Jafari, MD, our medical director and founder of Amoderm, a pioneer cosmetic surgeon, master of non-surgical Liquid Facelift and inventor of 4D Under Eye Lift™ procedure!
When it comes to selecting a cosmetic doctor, experience and skill level of your doctor should be one of the main considerations. Practicing for a decade, Dr. Jafari is among the top cosmetic injectors who performs hundreds of cosmetic injection every week. From Botox treatments for lines and wrinkles on forehead to filler injections under the eyes and other advanced cosmetic procedures, Dr. Jafari is among the most experienced physicians dedicated to preserving and enhancing your natural look and beauty. When it comes to your health and beauty, only trust the best!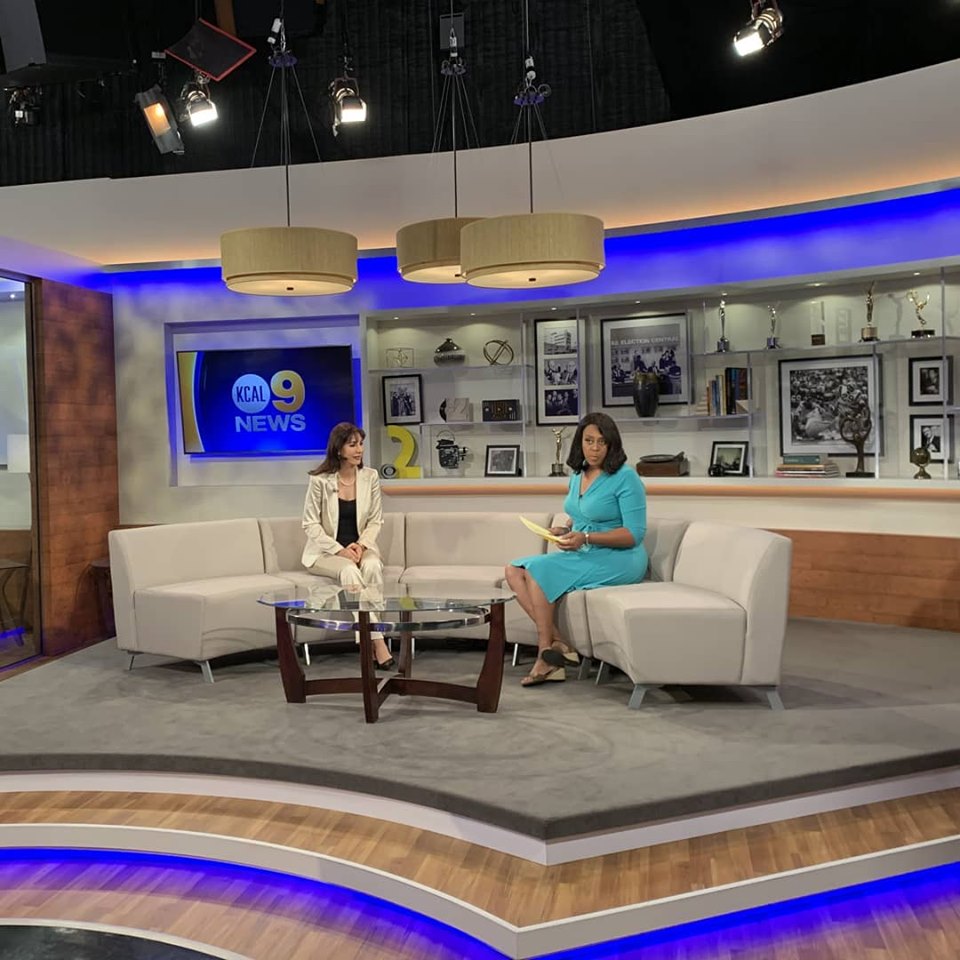 Dr. Jafari was featured live today on CBS Los Angeles where she discussed options to correct and improve the results of prior cosmetic treatments.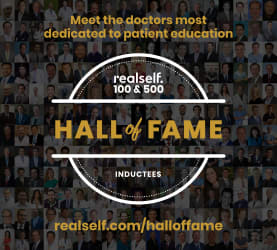 We are pleased to announce that Dr. Jafari has been inducted into the RealSelf Hall of Fame
RealSelf Hall of Fame Unveiled: RealSelf Honors Top 1,000 Highest-Rated and Most Engaged Aesthetic Doctors.

The RealSelf Hall of Fame is an honor recognizing more than 1,000 board-certified aesthetic doctors from 402 cities across the United States, the United Kingdom, Canada, and Australia for their high patient ratings and commitment to consumer education.

For eight years, the annual RealSelf 100 and 500 awards recognized doctors with outstanding records of high patient ratings who have given back to the RealSelf community by providing credible, valuable insights in response to consumer questions about elective cosmetic treatments ranging from surgical procedures to minimally invasive technologies to cosmetic dentistry. For the first time ever, RealSelf celebrates the Hall of Fame, a culmination of eight years of recognitions made through the RealSelf 100 and 500 awards program.

"Making the RealSelf Hall of Fame requires a commitment to helping patients make informed and confident choices," said Dr. Lara Devgan, RealSelf Chief Medical Officer and board-certified plastic surgeon. "From answering consumer questions and sharing before and after photos to encouraging patients to leave open and honest reviews, the valuable insights this group provides help make it possible for RealSelf to bring transparency to the medical aesthetics industry."

To be included in the RealSelf Hall of Fame, doctors must have received a RealSelf 100 or RealSelf 500 award in the past. The awards program, which first launched in 2010, honors the top-rated and most engaged board-certified aesthetic doctors on RealSelf. Doctors are ranked in three categories: earning patient reviews, answering consumer questions, and sharing before and after treatment photos. In order to be recognized in any given year, doctors must maintain the distinction of Top Doctor or Top Contributor and uphold a high rating.

"The RealSelf Hall of Fame honors the achievements of board-certified aesthetic doctors who consistently put the consumer first," said Tom Seery, Founder and CEO of RealSelf. "It's my pleasure to recognize this elite group of doctors for their significant contributions on RealSelf and their high standards in patient satisfaction." For more information on Dr. Jafari and team and the full list of RealSelf 100 award winners, please visit www.realself.com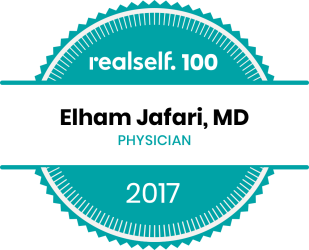 Dr. Jafari is proud to be in the top 1% of doctors who support the RealSelf community
Dr. Jafari and Amoderm have been selected as 2017 RealSelf 100 winner.

"Your commitment to patient education, along with your distinctive ability to inspire your patients to share their story with our community, have placed you in the top 1% of doctors who support the RealSelf community. Thank you for helping millions of consumers to make informed decisions about their aesthetic treatments."

Dr. Jafari has been announced as one of 100 board-certified doctors worldwide to receive the RealSelf 100 honor, an esteemed accolade recognizing the highest-rated and most active doctors on RealSelf, the world's largest online aesthetics community to learn about cosmetic treatments and connect with doctors and other clinicians.

The RealSelf 100 honorees are selected based on a variety of criteria, including the quality and quantity of patient reviews, as well as engagement with the RealSelf community via questions and answers and the sharing of before and after treatment photos.

Every month, 10 million consumers visit RealSelf to connect with aesthetic providers and research elective cosmetic treatments ranging from surgical procedures like rhinoplasty to non-surgical options like facial lasers, Botox, and Invisalign.

"The RealSelf 100 recognizes committed medical professionals who are leading the way to help educate and empower consumers to make smarter decisions about aesthetic treatments," said RealSelf CEO Tom Seery. "RealSelf 100 honorees are among the most engaged doctors on RealSelf - they represent less than one percent of the 20,000 medical professionals in our community yet collectively contributed 100,000 answers to consumer questions last year."

For more information on Dr. Jafari and team and the full list of RealSelf 100 award winners, please visit www.realself.com