Introducing the Latest Medical Technology to Get Rid of Unwanted Fat, Remove Wrinkles, & Rejuvenate Your Body!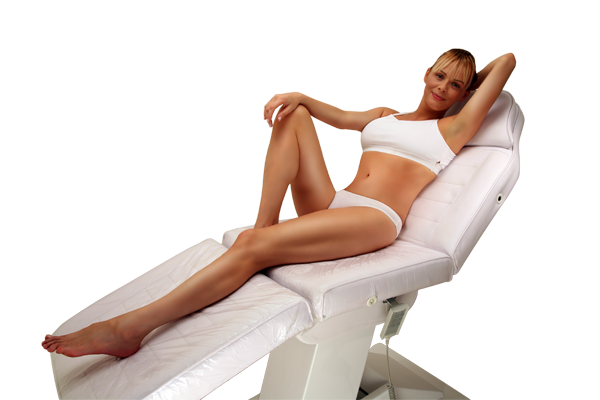 At Amoderm, we are pleased to offer Venus Freeze®, featuring the revolutionary, clinically-proven (MP)2 technology, approved and cleared by FDA in the U.S. and other health regulatory authorities across the world for various pain-free and non-invasive body contouring treatments:
Cellulite Reduction
Circumferential Reduction
Wrinkle Reduction
Anti-Aging
Pain-Free Treatment with Superior Clinical Results!

Let the latest technology in cosmetic medicine work for you! Clinically-proven, Venus Freeze uses patented proprietary technology to create a highly-efficient, tightly-woven energy matrix that penetrates deep into multiple layers of skin. The energy is in form of a combination of multi-polar radio frequency and magnetic pulses which works best in breaking down the fat and restructuring collagen and elastin of the skin, promoting natural skin healing without injuring the delicate skin surface. Presence of a magnetic pulse also stimulates the production of local growth factors which result in increased production of collagen, maintaining a firm, healthy and youthful skin. This all results in the reduction of cellulite, circumference, and wrinkles alongside with effective tightening and rejuvenation of the skin. Deep skin penetration using a combination of radiofrequency and magnetic pulse ensures exponentially improved clinical efficacy and produces clearly visible results after a series of treatments. Moreover, the treatment is safe and comfortable and there is no pain or downtime! Key features of Venus Freeze Body Contouring & Cellulite treatment and its advantages over other body contouring treatments such as Velashape, Thermage, Zerona, Coolsculpting and Liposonix include:
The treatment is painless
It is safe; So safe that there is no need for cooling gels or sprays!
It is convenient and its larger applicator means shorter sessions
It has clearly visible, clinically-proven results
It is the only technology that increases collagen production via 2 different mechanisms, Radio Frequency & Magnetic Pulse
You will often see and feel the change after a single treatment; For optimal results, 6-8 sessions are recommended
Cellulite Reduction
Cellulite is a localized change of skin appearance in form of dimpling and modularity associated with changes in fat tissue underneath the skin surface. The problem areas often include around the buttocks, hips, and thighs. Fat is normally present underneath the skin in form of pockets which are supported and separated by strands of collagen. In Cellulite, due to several factors such as aging, metabolic alternations, hormonal effects, genetic susceptibility, poor blood circulation, and inflammation, additional fat is accumulated underneath the skin and these supportive collagen fibers break down, resulting in bulging out of the fat tissues and creation of the typical dimpled appearance of cellulite-affected skin.
Since Cellulite is a multi-factorial problem, an effective solution should also be able to address different factors contributing to creation of cellulite. Venus Freeze is a leading and effective treatment for cellulite, as it addresses the problems at various levels, combining different treatment modalities (radio frequency and magnetic pulse). Radiofrequency component of Venus Freeze effectively delivers energy to the fat cells and droplets, triggering break-down of fat and lipolysis in addition to increasing collagen and elastin production. The magnetic pulse component of Venus Freeze induces the release of growth factors essential for maintaining a healthy and youthful skin, which results in production of more fibroblasts and sprouting of new blood vessels to keep the skin well nourished and healthy. Venus Freeze treatment reduces the fat underneath the skin while also increasing collagen production and improving local blood circulation; treating some of the main reasons why cellulite develops in the first place.

Circumferential Reduction
Venus Freeze body contouring treatment is an effective way of taking off those few pesky inches that won't go away despite diet and exercise! Those extra inches can be due to excessive local fat, cellulite, or lax and sagging skin. The good news is that Venus Freeze works on all these problems: It effectively treats cellulite and reduces local fat underneath the skin in addition to improving the skin tone and making it firmer and tighter.
Using the patented and break-through technology of combined radio frequency and magnetic pulse, Venus Freeze breaks up the fat and mobilize it from its persistent nests underneath the skin, in addition to stimulating fibroblasts to produce more collagen and elastin and ensuring adequate blood supply to the skin. What ensues is reduction of fat mass alongside with a firmer and tighter skin which work together to result in an often noticeable reduction in size and circumference.

Wrinkle Reduction
Complex changes taking place in the skin during aging process alongside with various environmental factors contribute to development of wrinkles. These changes include decreased number of skin fibroblasts, degradation of connective tissue, reduction in collagen (number of fibers as well as strength and quality of the fibers), and impaired blood supply to skin which all contribute to loss of normal tone of skin and appearance of wrinkles.
Venus Freeze provides an effective pain-free treatment to reduce wrinkles and reverse the effects of aging. Namely, its combined radio frequency and magnetic pulse penetrate deep into lower layers of skin and stimulate fibroblasts to proliferate and produce more collagen and elastin. It stimulate growth and sprouting of new blood vessels which support and maintain a well-nourished and healthy skin. Gradually, the skin regains its youthful appearance and the wrinkles decrease as the skin's natural connective tissue and collagen, elastin, and blood circulation are restored.


Skin Tightening
Just like wrinkles, sagging skin is a result of complex aging processes often accelerated by environmental factors such as sun damage. Gradually, the number of collagen strands decreases and the remaining collagen fibers degrade and break down, the supportive connective tissue shrinks, and the blood supply to the skin (vital to maintain its health and youthfulness) diminishes. From outside, the skin becomes lax and saggy as it cannot maintain its natural firmness anymore.
https://www.youtube.com/watch?v=JgdY_IuoXsw

Venus Freeze can effectively reverse these changes. Relying on patented combined radio frequency and magnetic field technologies, this non-invasive and pain-free medical cosmetic treatment works deep into your skin to increase the critical growth factors, stimulate fibroblasts to produce new collagen and elastin, and promote the growth of healthy and functional vessels that supply skin with oxygen and vital nutrients. These processes can reverse the effect of aging and help skin regain its natural and youthful elasticity, tightness and firmness.
Real Results on at Amoderm Cosmetic and Wellness Medical Center with Body Contouring & Cellulite Treatment