Microdermabrasion is an effective skin resurfacing treatment to improve skin appearance. By removing or reducing superficial skin through the mechanical elimination of dead layers of skin, the procedure creates a fresh, new look. It can be done on the face, neck, chest, arms, elbows, legs, hands, and around the eyes.


Traditionally, Microdermabrasion has been performed using abrasive "crystals" in form of a fine sand. While this method was effective in removing the dead cells from the skin, it also created problems of its own with the tiny crystals getting stuck in the skin causing further irritation. At Amoderm, we use a revolutionary new technology for Microdermabrasion, called DiamondTome™.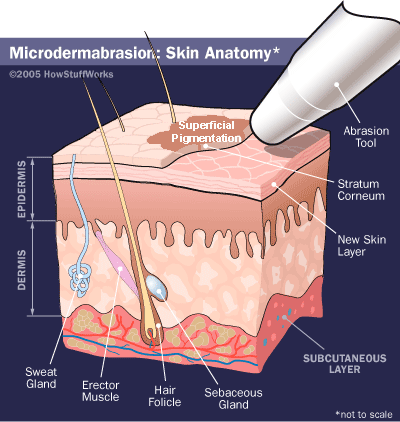 How DiamondTome Microdermabrasion Works
During DiamondTome Microdermabrasion, a specific instrument is used to gently remove the superficial dead layers of skin in a minimally invasive manner. As the name implies, the tip of DiamondTome wand is permanently coated with diamond which removes the superficial layers of dead cell which includes fine lines and wrinkles, blackheads, white heads, areas of pigmentation and other blemishes during each pass on the skin surface. The vacuum inside the DiamondTome wand then suctions the removed dead cells and debris away from the skin and helps open up the clogged pores. Since the DiamondTome Microdermabrasion is performed without the use of abrasive crystals, the results will be better and more predictable with fewer complications. Removal of the dead skin cells results in freshened, youthful, and healthy-looking skin. The procedure is safe and without pain or downtime.
DiamondTome Microdermabrasion at Amoderm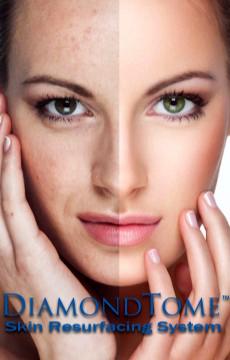 At Amoderm, Microdermabrasion is coupled with Amoderm's Rejuvenating Serum applied after the treatment. This serum is specifically designed with active ingredients such as Ceramide and Vitamins A, C, and E to maximize its anti-aging and wrinkle-reducing capabilities—a perfect match to enhance youthful and soft skin. Plus, the serum is hypoallergenic, non-oily, and has no fragrance or preservatives, meaning no skin irritation for the user. Other Amoderm exclusive premium skin care products such as the Amoderm Anti-aging Moisturizing Sunscreen and the Amoderm Nourishing Eye Serum may also be used during the treatment as needed, and will help to keep your skin looking fresher than ever.
This treatment is perfect for patients considering Microdermabrasion in Orange County for the following skin conditions:
Acne: Creates glowing, soft skin with fewer spots, whiteheads, and blackheads
Fine Lines: Stimulates new collagen growth, filling in wrinkles and lines.
Minor Scarring: Reduces appearance of scars, including ones from severe acne.
Large Pores: Smoothes skin appearance and texture.
Photodamage: Rejuvenates areas damaged from the sun, both in texture and color.
Superficial Hyperpigmentation: Evens out skin tone, including age spots.
and much more!
Amoderm Cosmetic and Wellness Medical Center in Irvine, CA is proud to offer a variety of anti-aging and acne treatments. Your specific treatment depends on your skin's unique needs, so a complimentary consultation is recommended. Amoderm has state of the art procedures for skin rejuvenation, such as Facials, various Chemical Peels including VI Peel, IPL Photofacial, and Laser Peel (Microlaser Peel or Laser Skin Resurfacing) and more, each geared toward addressing specific conditions at specific layers of the skin. However, if you're looking for something effective yet simple, then consider Amoderm's Microdermabrasion in Orange County.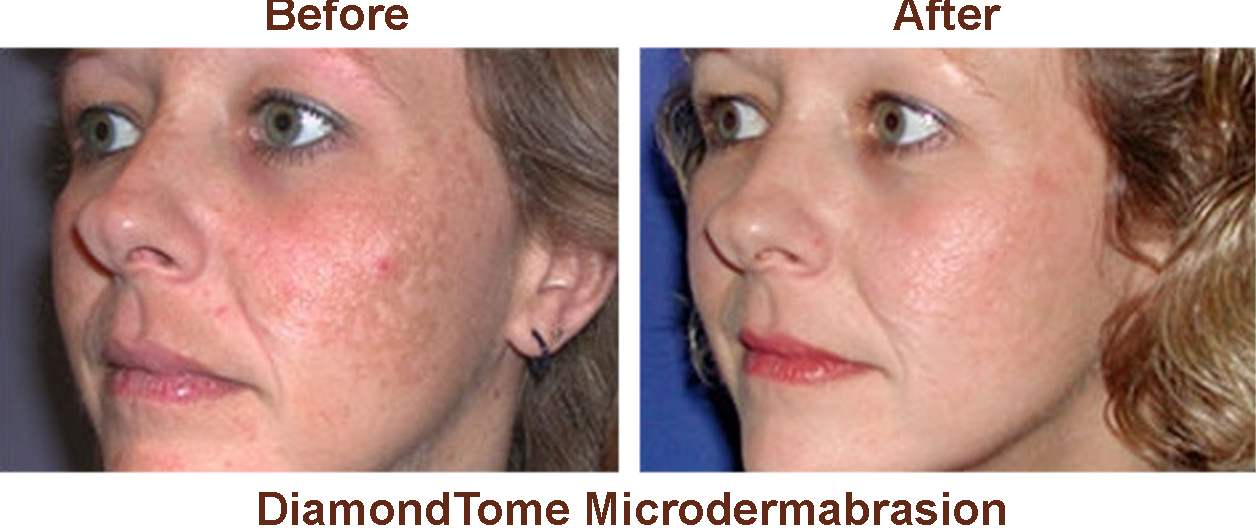 What's great about Microdermabrasion at Amoderm that it is provided by highly trained and skillful Licensed Aestheticians using the medical-grade equipment under the direct supervision of Licensed Physician. We take great pride in using the most advanced technologies in safe and effective ways to help you addressing problems such as superficial hyperpigmentation, fine lines, minor scarring, large pores, acne, and photodamage in areas such as hands, face, neck, arms, chest, and around the eyes. At Amoderm, we also take great care to ensure all equipments are properly maintained and sterilized for safe and reliable treatments. What you're left with after this treatment is smooth, glowing skin that feels and looks healthier and younger.
Contact us today and schedule your appointment to experience the best Microdermabrasion treatment offered in the Orange County!
Introducing Amoderm Microderm Club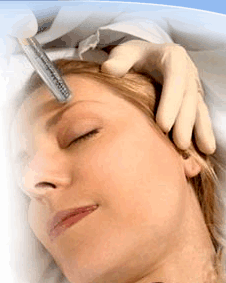 As our skin is constantly growing and changing, it requires continuous care . Following a Microdermabrasion treatment and with the superficial layers of dead cells removed, the skin regains its vibrant beauty. However during the weeks that follow, new layers of dead skin are formed and hence for the best results, regular monthly Microdermabrasion treatments are recommended.
You can enjoy great savings by joining Amoderm Microderm Club. With this program, you pay a monthly fee and in return can enjoy:
One DiamondTome Microdermabrasion treatment per month (Regularly $119/session)
Upgrade to include a Signature Facial or Chemical Peel for extra $20 per session
15% discount on Amoderm Skin Care Products
Currently (effective March 2022) we offer 2 programs under Amoderm Microderm Club:
6-month program ($95/month; i.e. $144 savings in 6 months for Microdermabrasion treatments alone!)
12-month program ($75/month; i.e. $528 savings in 12 months for Microdermabrasion treatments alone!)
Please contact us today to sign up for these exciting programs and start saving!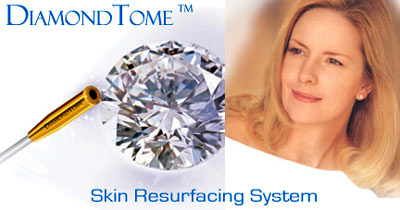 Important Terms & Conditions of Amoderm Microderm Club:
All prices and membership fees are subject to change without prior notification and prices posted here may not reflect the current pricing. Please contact us to get the most updated pricing info. Membership is for the period of 1 (one) year or 6 (six) months as chosen by the client at time of signing up. Microdermabrasion treatments are 1 (one) session per calendar month starting from the month of sign-up. The Member can elect to start the membership on the first day of any month (including the current or next month). The Member (in good standing) is entitled to receive one (1) Microdermabrasion treatment from Amoderm each month during the membership period. Additional upgrades to add Amoderm Signature Facial or Chemical Peel (non-medical level) to the Microdermabrasion (performed during the same session) are available for $20 extra payment each, and at each visit. Membership fees are non-refundable. Appointments are required and subject to availability. 48-hour cancellation or rescheduling policy applies. The treatment session will be lost or $50 penalty applies if the appointment is missed or notice to reschedule is given within 48 hours of the scheduled appointment. If the membership is canceled prior to the end date indicated above, all treatments rendered under this membership agreement will be adjusted to regular price and the Member is responsible for paying the difference. Regular price of Microdermabrasion is $119 per session. Unused treatment session(s) cannot be refunded, accumulated or rolled over from one month to another. Unused treatment sessions are lost. It is the Member's responsibility to keep track of the treatment and make timely appointments every month to receive treatments under membership. Amoderm cannot be held accountable for any missed month.  Treatments can only be used by the Member only and they are not transferable.  Latisse is excluded from the 15% discount on Skin Care Products. This membership and offer cannot be combined with any other offers, promotions or coupons.
Real Results at Amoderm Cosmetic and Wellness Medical Center with Microdermabrasion Treatment